The Natasha Denona Mini Lila Palette is a new palette with extended shade ranges of the existing Lila Palette. The Lila Palette consists mainly of violets, plums, and fuchsias and, according to the brand, was inspired by Natasha's love of the purple color scale.  There's no denying the Lila Palette is beautiful, but the drawback is the price ($129).  However, if you love the color scheme, you're in luck since the brand released the Mini Lila Palette. This palette keeps with the purple theme, has similar, but all new shades, and is a fraction of the price at just $25.  If you love purples and jewel-toned shades, this mini palette is for you!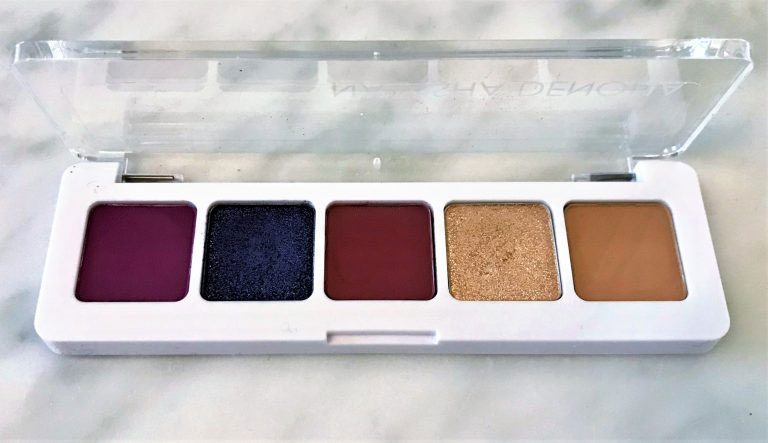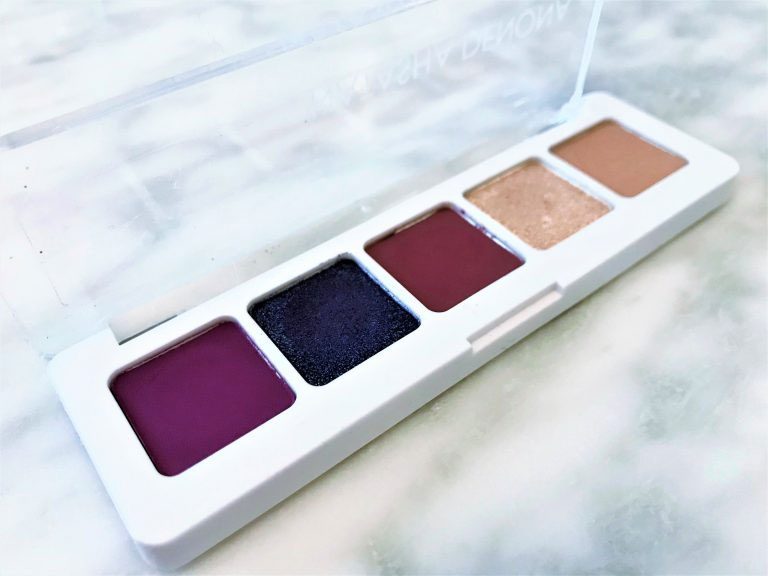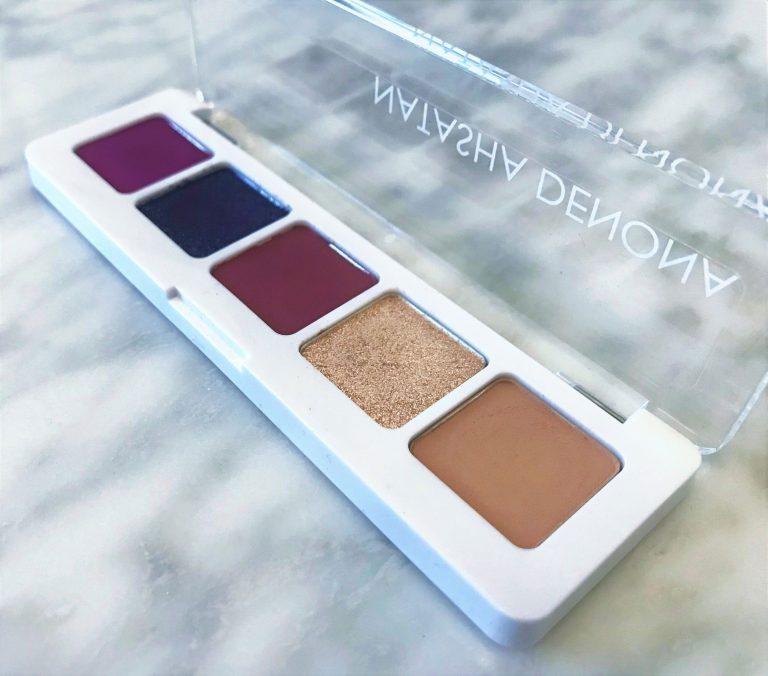 If you're familiar with any Natasha Denona palette, you know her eye shadows are known for being buttery smooth, pigmented, and blendable. And these shadows do not disappoint. They are silky and smooth and can be built up to be very opaque. The only shade that I had to work with just a little bit was Blue Dahlia, and even that one didn't take much to build up.
Shade descriptions and swatches
Poison Berry – A vibrant Fuchsia with a blue undertone(matte)
Blue Dahlia – A purple with a blue reflect (duo chrome)
Raisin – A medium cool burgundy (matte)
Linen – A nude champagne (metallic)
Flint – A nude sand (matte)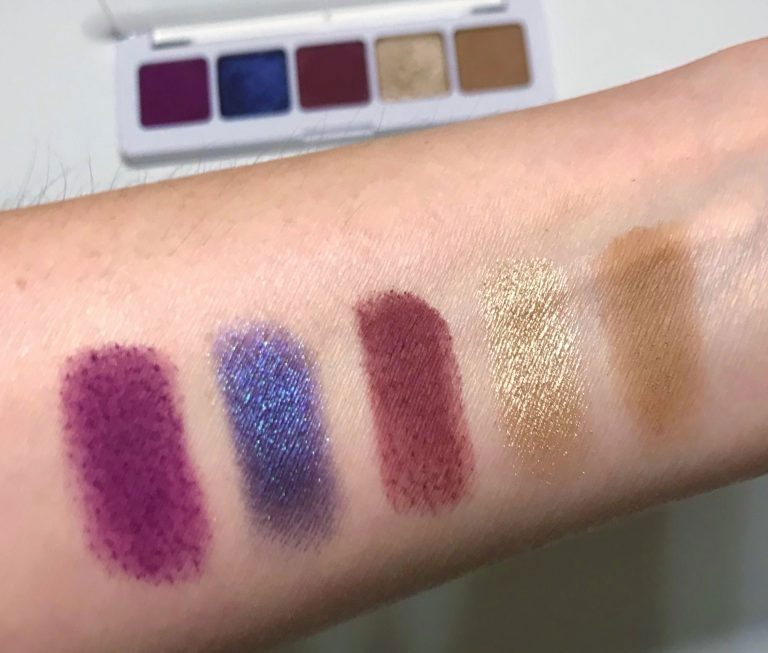 When I first saw this palette, the first shade to catch my eye was Raisin. I love a matte burgundy shade and I'm usually drawn to cooler tones, so this was perfect. This shade is so easy to use, I can use Flint as a transition color, put Raisin on the lid, and I end up with a slightly smoky burgundy eye perfect for daytime. Poison Berry is one of the most vibrant purples in my collection, and it's become a favorite.  For a dramatic nighttime look, I use Flint as a transition color, Poison Berry all over the lid, a little bit of Blue Dahlia in the center lid, and Linen in the inner corner, and I end up with a purple smoky eye that actually looks purple, not brown or grey, as some purples tend to look.
The color scheme in this palette is completely different than any other palette I own. I own other purple eye shadows, and as pretty as they look in the pan, they don't translate well to the eye, and can look either brown or grey, and once blended can look somewhat muddy. But not this one. These colors remain the same.
Absolutely! If you've been wanting to try Natasha Denona shadows, but can't see yourself buying the full-sized, more expensive palettes, then this palette is something you may want to look into. You can get several different looks, for both daytime and nighttime, and the quality is amazing.
Do you own this palette or any other Natasha Denona palette? If so, what are your thoughts? Are the larger palettes worth the splurge?